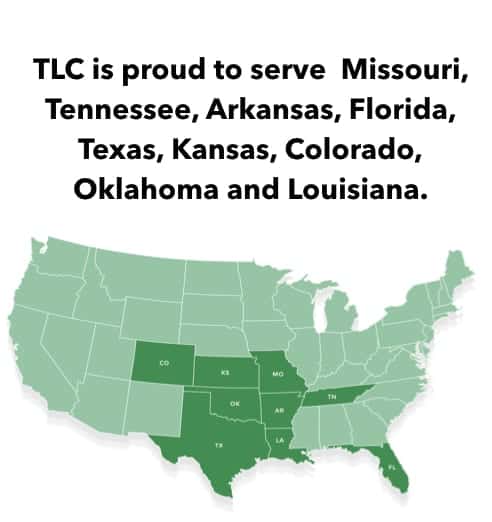 FILLABLE APPLICATION (PDF)
BECOME AN APPROVED DEALERSHIP
If we could give Damon Volkart at Total Lending Concepts 10 stars, we would!!! We loved working with him! He answered all our questions, he was available at any time to help us through the loan process, and he worked extremely hard to gain our trust and loyalty. After working with Damon, and comparing TLC to other lenders, we're confident that we received the best value, the best customer experience, and the best rate we could. He earned a lifelong client with my family and me!
My wife and I went with TLC Lender for our first house's mortgage and had a fantastic experience. Our lender worked hand in hand with us every step of the way and was very responsive. Morning or night, he would answer every question we had! I highly recommend TLD service's for your home mortgage and will definitely come back if I ever purchase another home.
Mitch is amazing. He is very helpful when answering question no matter how silly. He will do everything he can to get you the house you are looking for. I would use him again.
This was the easiest refinance ever! Damon answered all my questions, had quick response times, and took great care of everything.
Damon was very knowledgeable, easy to work with and made our buying experience very enjoyable.
We just refinanced with Damon he was super helpful and made the whole process a breeze. He was always available to answer our questions we will definitely be recommending him to our friends.
Cynthia was very helpful in explaining my options for refinancing, and we were able to close quickly and lower my mortgage payments substantially. Great service and fast responses to all my questions. I highly recommend working with her!
We worked with Marcus Jones and he was amazing!! We were first time home buyers and he walked us through the whole process making sure to explain everything as we went. Loved him and would def use TLC again!
My husband and I had a very enjoyable and efficient experience with Total Lending Concepts, and Marcus Jones specifically. Marcus' communication was timely, and he kept us informed every step of the way. Whenever we had any questions, he was readily available to answer our calls and smoothly guide us from our pre-approval stage to finalizing our loan/home purchase. I thoroughly enjoyed working with TLC and Mr. Jones. I cannot give the company, Marcus, and our experience enough praise!!
Very professional and returned things in a very nice manner. Will definitely go back there for my mortgage needs. Marcus Jones did a great job with communication and helping my wife and I with out first home.
I have been working with Cynthia Minchew in order to obtain a loan for our first home. She has been very helpful and quick to respond to any questions I may have during this process. I would definitely recommend Cynthia and Total Lending Concepts!
Highly recommend TLC. Buying a home during a pandemic after being furloughed seemed impossible, but Cindy made it not only possible, but pleasant! She made herself available for every question, concern, and was a joy to work with. Our team was kind, courteous, understanding, and hustled to make our dream come true!
My experience at TLC mortgage was fantastic. Mitch Richards and team took the time to explain the process, start to finish, and went above and beyond to iron out a few interesting hurdles, fixing a few old mistakes made by my previous lender. Call Mitch if you need a new mortgage or need to refinance an existing mortgage. He'll work hard to get you a competitive rate.
Damon Volkart and his team at TLC have made our first refinance experience a great one! We would highly recommend them to anyone interested in a loan.
We worked with Damon and had the best experience. It was our first time buying a house and he provided us help every step of the way. We had to have a shorter closing than normal and Damon was available day or night to help with this crazy time. He made a stressful situation less stressful. I would recommend Damon to any of my friends looking to make a purchase.
We used Damon Volkart for our loan. Great communication and everything went great. Highly recommend using Damon and Total Lending Concepts!!!
Worked with Damon. Was there thru the whole process. I've bought many homes. This was the easiest lending process so far. True professional!
It was a pleasure working with Damon during my home purchase. He was very helpful, friendly, professional and easy to contact. His response to all my questions was quick and helpful. I recommend Damon Volkart at Total Lending Concepts to anyone looking to apply for a mortgage!
I just wanted to say I really enjoyed working with Damon when purchasing my new home. He was a joy and answered all the questions I had going thur the total lending process. Thanks again Damon for all your help Sandra Rushing.
This has been our second time working with Mary and despite being in the middle of a pandemic and moving 100 miles it has gone very smoothly! She is very knowledgable and responsive to any questions which has made this process incredibly stress-free despite all of the obstacles we have faced along the way. We are nearing the end of the process and we would definitely work with her and Total Lending Concepts again!
Worked with Mitch. Very happy with the service. Mitch always answered my questions in a timely manner and made sure I understood everything. I will definitely be using them in the future. Thanks for all your help Mitch!
Great Team and Mitch was very nice to work with he made sure everything was streamline and had very good advice. Very experienced, I could call him any time and ask him a question, that guy works hard for you.
I worked with Cynthia and she has been very helpful. As a first time home buyer, she was able to answer all my questions and also help suggest ways to lower my costs! Great experience! Definitely recommend their services
My wife and I are most of the way through the home-buying process, and Mitch Richards of Total Lending Concepts has been great to work with. He's made everything as smooth as possible through his availability and his patience in answering our questions. He's kept us in the loop at every step with frequent updates on the status of our loan application. It also doesn't hurt that he got us excellent rates! We're very satisfied customers.
Matt has been awesome! He got everything set up for me extremely quickly and was even able to reply after business hours which is a huge plus when you work crazy hours. They even use an automated messaging system also that lets you know immediately when something needs updating so you don't miss a step.
I was very pleased with their communication and the time they put into our home buying process. Highly recommended!
Damon is exactly what you expect out of a great lender. He communicates, is timely and TLC's rates and fees were better than the competition. Highly recommend
I picked the best team in Columbia MO to help me find and get the best home loan. This team been very good to me and I highly recommend them to first time home buyer's. They get the job done.
Damon was very professional and knowledgeable about the entire application process. He communicated every step of the way and made sure everything went smooth all the way through closing. Would definitely use again.
We picked probably the most complicated loan to use, it was a little rough but we made it through and were overall were very happy with our experience. We are very appreciative of Mitch Richard's for all of his hard work and making it happen.
These people are great to work with! They were quick to respond to my questions and they helped me with everything I needed. They also made sure I got the best rate! They also guide you in what your supposed to do very well!
I would recommend Total Lending Concepts to anyone. Cythia was always ready to answer my questions and made the process the least amount of stress as possible.
My loan officer Damon was great. He was very knowledgeable about the current lending landscape, was very responsive to all my questions throughout the process, and was always happy to help my wife and I anytime we asked simple questions. He definitely made this usually stressful process very painless. I would highly recommend him to any friends or family for their purchase or refinance
Wonderful experience from start to finish. Couldn't be happier with the service provided by TLC and Damon Volkart.
Love working with Marcus Jones at TLC! He is THE BEST in the lending industry!
Mitch made this process so painless and jelly me well informed along the way. They worked with me when i didn't think i stood a chance. The processor was diligent and kind. So excited to move into my new home !!
WorkOmg with total lending concepts was the most pleasant experience ever. We have tried to get a loan before and it was a nightmare! It even made us not want to get a home loan at one point but not with Cynthia Minchew and total lending concepts. It was awesome I very highly recommend using this total lending concepts and Cynthia!!
This was the easiest home purchase I have been involved in. Damon was always on top of things and amazing! I recommend him to everyone!
Mitch from TLC Columbia was friendly from day one. The process of buying a house is intimidating, but he was able to guide the way and was knowledgeable about inquiries I had. If you have a question, these are the people with answers.
I was very pleased with Mitch Richards always very responsive he provided us with all the information we needed to get,as first time buying a home Mitch Richards was really awesome and answered whatever questions we had about the loan I highly recommend TLC awesome friendly staff!
I was told no by another lender and was recommended to TLC and Marcus. Although this process is long and stressful Marcus made it easy as possible. He will keep you in the loop with every step in this process. When we first started talking he told me we would be in contact daily and he was correct. At closing I was told by my realtor and by the title company that TLC and Marcus were amazing to work with and made the closing process painless. This should tell you already that TLC should be your first and only choice to go through for your mortgage needs. Thanks again Marcus for helping make my dream come true.
My fiance and I had an awesome experience with TLC and Damon Volkart. It was our first time buying a home and Damon made it so easy and demystified the entire process from start to finish. He was thorough, prompt, and transparent. We couldn't be happier and would definitely recommend them!
Great team, equipped to help first-time home buyers. Damon was responsive, helpful and full of pro tips along the way.
Loan Calculator
Want to learn just how much home you can afford? Click on our loan calculator to learn based on your needs and wants.
Loan Programs
TLC offers a variety of loan programs to fit any situation. You give us your variables and we'll find your "right-fit" loan.
Still have questions that need answers? Our team is standing by ready to move you forward.
IMPORTANT INFORMATION ABOUT PROCEDURES FOR OPENING A NEW ACCOUNT
To help the Federal government fight the funding of terrorist and money laundering activities, the Federal law now requires all financial institutions to obtain, verify and record information that identifies each person who opens an account or applies for a loan.
WHAT THIS MEANS TO YOU
When you open an account or apply for a loan, we will ask for your legal name, address, date of birth and other information that will allow us or others to identify you. We will also ask to see your valid driver's license or other identifying document.
NOTICE TO ALL APPLICANTS
A Consumer Report may be requested in connection with this application for credit or any future update, renewal, or extension of such credit.  Upon request, you will be informed whether or not a consumer report was requested.  If a report was requested, you will be informed of the name and address of the consumer reporting agency that furnished the report.