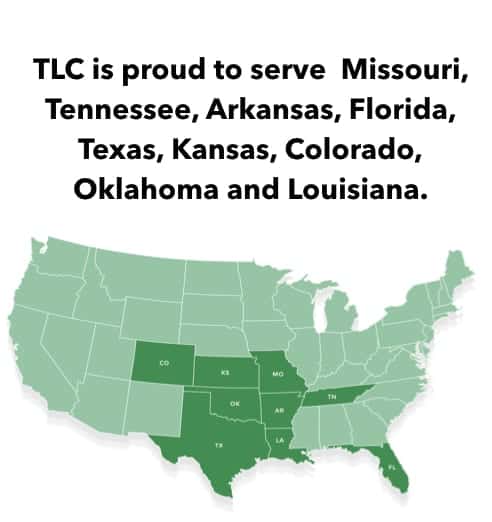 FILLABLE APPLICATION (PDF)
BECOME AN APPROVED DEALERSHIP
This has been a smooth transition switching over to TLC midway through the purchase of my new home. Connor and his team have been amazing to work with and are always quick to respond. We have been able to work through email, text and the app making it easy to respond while at work.I would highly recommend using them if considering a mortgage.
Have to share an amazing experience we've had working with Ernest Wren. From day 1 our journey started Ernie was in our corner, for any questions or concerns. Available anytime I needed something even to ask a simple question.Ernie pulled out all the stops to make our dream home come true, working with us every step, making sure documentation was squared away, communication was on point, deadlines were met and most important the open communication.From the day our journey started to the day we closed its has been a memorable unforgettable experience.If your wanting to get a home. I would highly recommend Ernest Wren in your corner!!!
Working with Damon made the process very simple. He answered all our questions and handled everything perfectly. Highly recommend giving him a call if you are in looking to purchase a home or refinance.
Ernie Wren - what can I say? What a guy! professional, knowledgeable, patient, and persistent. We charged Ernie with finding a needle in a haystack - low credit score, first time home buyer, FHA requirements, family of six, very little savings. He waded through uncharted territory on two homes that fit most of the bill - the first had a lagoon issue which was totally in violation of current laws, and did not have the required land to remedy the situation - even with an engineered system that would have cost upwards to $50,000. The second was perfect - except a complete home inspection could not be done because part of the house was sealed off due to bats having lived there. Wrong time of year to move them; and restoration would have been extensive and expensive on the entire upper level. This guy hung in there for over a year, helping navigate all loan requirement issues, down payments, etc. while still keeping all parties involved in the loop. He deserves a place in heaven - because his persistence paid off, and a house was found in November and after a few more financial wrinkles we were able close in mid-December - just in time for Christmas! I/we would highly recommend Ernie Wren.
I WAS a first time home buyer and Damon was A1. Extremely informative, friendly, and on top of everything. Very happy that I was working with him and would recommend anyone to use him.
Damon at TLC was great to work with and on the ball with making sure the process went smoothly.
Mitch was awesome! He got us taken care of very timely which was huge. We call him "Clutch Mitch". He was very easy to work with and very professional. Their online portal was very easy to use to track our progress and all of our documents.
Good communication prior to closing date, so worked out the kinks beforehand and had a relatively stress-free closing process.
Damon and his team at Total Lending Concepts were excellent to work with. Most of the communication was through emails, texts, and the use of the app. This was perfect for our busy lifestyle. They answered all of our questions and were quick with responses. I would definitely recommend Damon and his team at Total Lending Concepts for your home loan needs.
We are in the process of buying our first home and I can't say enough good things about this company. Cassie and her team have been the best to work with and made the process a breeze for us!
If your looking for someone to help you finance your home Eric is the way to go. He is always available to answer any questions you have and will go out of his way to do what he can. Thank you for a wonderful experience.
Marcus was terrific to work with throughout the entire process. Wouldn't recommend anyone else!
Thanks Damon for guiding us through the process. I appreciated the quick responses to questions. It was a pleasure working with you.
I had the privilege of using Total Lending Concepts to help my finance my first home. Jake Abbott and his team went above and beyond to ensure that I was well taken care of and that no question went unanswered. Their app made everything streamline and seamless for uploading, signing, and receiving documents. I would like to note that I used a VA Loan, and Jake and his team made that process painless. If I ever decided to buy a new home, I will definitely be using Total Lending Concepts and Jake Abbott again!
Rebecca made the mortgage process extremely easy. She was always there to answer any questions along the way. She helped make it a stress free experience.
Thanking Damon for all hes done for me and my family last couple months. Helping understanding the process of a VA home loan and being a first time home owner. Thank you for keeping your promises being a straight forward and trusting individual. I recommend Damon when handling your loan.
Damon and Total Lending Concepts are the real deal. They were prompt and completed the loan process in a timely manner. They were completely transparent and gave me all the facts I needed to make the right decisions. I would highly recommend Damon and Total Lending Concepts if you are purchasing a home. Thank you again Damon!
I had a wonderful experience working with Mitch. He made the first time buying a home run smoothly! He always kept me up to date and was there to answer any questions I had. If I need help again in the future, I know who I'll go to!
Eric at Total Lending Concepts was awesome. He was always available for any of my questions at any time of the day. He was very professional and I couldn't be more happy of my choice to go with him.
We started using Eric and the TLC Moberly Branch.Total Lending Concepts have been upfront on what steps are needed to complete our goal of buying a home.Eric has been great to work with. He has been in tremendous communication with us via phone, text and email.We recommend him and the professionals at TLC to anyone in the area looking to buy a home.
Ben Patton has been wonderful to work with. I have been helping my dad with his home purchase and Ben and his team have been so responsive and personable. They know how to make the process convenient for the borrowers and have been gracious even with both my dad and I asking questions.
I am a first time home buyer. Damon made this process smooth and simplistic. He explained everything and was always very helpful with any questions. I highly recommend working with him.
Brandon and his team are so easy to work with
Damon helped us get the loan we needed for our home in a timely manner. Thank you!
1st time home buyer. Cynthia is the best Person I could've had helping me! I know nothing about homes and she explained so much to me and I am very thankful for her help. When my friends need help buying a home, I will recommend her. Thank you
Overall, great experience!! Damon made the entire loan process easy and stress free. Would highly recommend working with him and this mortgage company. Thank You!!
Damon was an incredible help for us as we went through the process of buying our first home. He worked hard all day and late into the night for us on many occasions. Couldn't have asked for a more dedicated lending agent! Stephanie was an added bonus of support, dedication and assistance! Highly recommend this team!
Damon was AWESOME. Great communication, great service. Couldn't have asked for an easier ReFi. Thank you, Damon
Our experience as first time homebuyers with TLC was great. Damon was very personable and explained everything to us in terms we could understand. He was available 24/7 and was always ready to help. Stephanie has excellent customer service skills and helped make the process smooth and rather fast. We will definitely recommend TLC to our friends and family.
Recently, I worked with Damon Volkart on a new mortgage and I couldn't be more pleased! He was helpful, diligent, and kept me informed of progress throughout the process. Any snags were dealt with quickly and efficiently and closing commenced on time. Overall, it was a very good experience!
We worked with Damon Volkart on all the homes we've bought, as well as rentals we've refinanced .we own .too . He made the process simple and on point with interest rate and the loan process 😊always nice to work with good peeps when it can be a stressful experience.. We highly recommend him and TLC
We worked with Damon Volkart at TLC and he was outstanding. He was patient with my many questions and always had a quick response. He did his best to get is the most cash back for our refinance and we were more than satisfied with the outcome! We highly recommend him and TLC!
Damon was above and beyond. Doesn't hurt he is very handsome either!
Damon you as great to work with. He helped me close a house in the states while I was living overseas in the middle of a pandemic. He mindfully communicated within my timezone and kept me informed and up to date on the process.
Damon and the tlc team are great! The process was very smooth. I was never surprised by anything because they kept me up to date. If I ever need a mortgage again I will turn to them first!
Great service! Damon is great to work with.
Cynthia, with Total Lending Concepts was fantastic to work with. She went above and beyond to secure us our home loan. She was understanding, worked quickly, and always responded in a timely manner. It was easy to keep communication lines open. I will recommend her time and time again and look forward to working with her in the future.
David has been super easy to work with. He responds to emails in a timely manner, and I feel like he is my family's corner. This is the first time I've ever gone through the mortgage process, but I feel comfortable and will happily recommend Total Lending Concepts to others.
We are very grateful for Damon and his team. Our situation was somewhat unique and Damon definitely went the extra mile to get everything to come together in a timely manner. Would certainly recommend this mortgage lender.
Recently refinanced our home with Damon as our loan officer. It was an incredibly smooth process that went quickly. Top notch customer service!
We recently purchased our lake house here in the Ozarks, and our experience with Total Lending Concepts was completely awsome...most notably, our loan officer, Damon Volkart!All through the process, he answered all of our questions and took top knotch care of us!Damon also did the same for our daughter and her family as they recently purchased their dream home.We will continue to share with our neighbors and friends the pleasant and professional experience we've had with TLC!
We worked with Damon Volkart on refinancing our home. He made himself available at any time so we could reach out with questions or concerns! He helped ensure that we got the best rate we could and we are SO happy we did this. It seemed daunting/overwhelming at first and he made it so worthwhile! If you're on the fence about refinancing I highly recommend you reach out to him with your questions. You won't regret it!
Worked with Damon Volkart and had such a great experience. He is very knowledgeable of the business and very responsive when you have questions. Damon will go above and beyond to help his clients and I will recommend him to anyone looking for a home loan and I will continue to use him for my future transactions.
Our family has moved all over the country—to say we have a little experience working with home loans is an under-statement. Damon has raised the bar for a mortgage loan experience. Damon made it feel almost effortless and has consistently exceeded our expectations. I feel confident in seeking him out for information and resources on pretty much any type of loan. Damon will work hard for you and your family every step of the way! He is definitely one you can trust!
Loan Calculator
Want to learn just how much home you can afford? Click on our loan calculator to learn based on your needs and wants.
Loan Programs
TLC offers a variety of loan programs to fit any situation. You give us your variables and we'll find your "right-fit" loan.
Still have questions that need answers? Our team is standing by ready to move you forward.
IMPORTANT INFORMATION ABOUT PROCEDURES FOR OPENING A NEW ACCOUNT
To help the Federal government fight the funding of terrorist and money laundering activities, the Federal law now requires all financial institutions to obtain, verify and record information that identifies each person who opens an account or applies for a loan.
WHAT THIS MEANS TO YOU
When you open an account or apply for a loan, we will ask for your legal name, address, date of birth and other information that will allow us or others to identify you. We will also ask to see your valid driver's license or other identifying document.
NOTICE TO ALL APPLICANTS
A Consumer Report may be requested in connection with this application for credit or any future update, renewal, or extension of such credit.  Upon request, you will be informed whether or not a consumer report was requested.  If a report was requested, you will be informed of the name and address of the consumer reporting agency that furnished the report.